Brand power
For us, the power of our brands BOSS and HUGO is an essential prerequisite for the long-term success of our Company. Particularly in times of intense competition and constantly increasing customer expectations, strengthening our brands is becoming increasingly important. As part of our "CLAIM 5" growth strategy, we aim at sustainably increasing brand power in the coming years, with the goal of significantly elevating the perception and relevance of BOSS and HUGO, especially among younger target groups. The increase in brand power is to be achieved primarily through the execution of strategic initiatives aimed at driving brand heat, brand health, and brand value. Group Strategy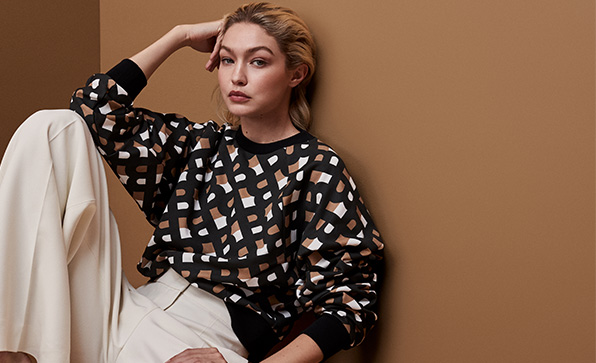 Powerful Brands
We ushered in a whole new era with our highly successful branding refresh - new products, record-breaking campaigns and spectacular events have impressively fueled the power of BOSS and HUGO.
Learn more
Learn more
At HUGO BOSS, brand power is systematically measured and evaluated by the central Group Strategy and Corporate Development division. The Managing Board is kept regularly informed of the progress made and results of the work.
Targets
Strengthening our brands is firmly anchored in our "CLAIM 5" strategy. We are pursuing the ambition of becoming one of the top 100 global brands and have set ourselves the goal of significantly increasing the power of BOSS and HUGO in the coming years.
Measures
As part of "CLAIM 5", we are closely aligning all strategic initiatives with our customers and their needs. In line with the claim "Boost Brands," in 2022 we have comprehensively renewed the global brand images of BOSS and HUGO. In order to strengthen the relevance of our brands, especially among younger target groups, and to realize their full potential, we significantly expanded our marketing activities in 2022 in particular, putting an important focus on digital media. We drove global awareness with the release of star-studded campaigns for BOSS and HUGO, especially on social media. The perception of the brands was further enhanced by highly acclaimed brand events. In addition, under the claim "Product is King," we are pursuing the ambition of establishing BOSS and HUGO as 24/7 lifestyle brands. The successful launch of our Spring/Summer and Fall/Winter 2022 collections, which reflected the branding refresh for the first time, together with high-profile collaborations and capsule collections, were key measures in this context. Enhancing the customer experience also plays an important role in strengthening our brands. Thus, as part of our claim "Rebalance Omnichannel", our digital and physical customer touchpoints are to be strengthened and turned into points of experience. In this context, we comprehensive, relaunched our online flagship hugoboss.com at the beginning of 2022 in order to further enhance the digital customer journey and bring the new branding of BOSS and HUGO to life also online. At the same time, we have already implemented our new store concept in around 60 stores in fiscal year 2022, which is designed to strongly improve the shopping experience, particularly in terms of emotionalization and digitalization. An important milestone in this context was the opening of our new BOSS flagship store on London's Oxford Street in June 2022. Group Strategy
At HUGO BOSS, brand power is measured as part of a systematic assessment in which both short and medium-term trends in brand heat and brand health are captured and analyzed, along with the long-term development of brand value. In order to assess brand heat and brand health, we continuously record the scope and tonality of the interactions of BOSS and HUGO on social media and relevant search engines. In addition, we regularly conduct corresponding surveys among relevant target groups. The evaluation of brand value development is primarily based on a performance analysis of BOSS and HUGO compared to its competitors, taking into account not only the impact of the brand on the customer, but also factors such as the financial outlook. In realizing our ambition of becoming one of the top 100 global brands, we work closely with the global brand consulting agency Interbrand, focusing on the development of the Best Global Brands ranking.
In addition to the instruments for measuring brand power, the Company's internal customer experience management (CEM) represents another important element in determining and improving customer satisfaction. This involves continuously recording direct customer feedback on the shopping experience and BOSS and HUGO products. The feedback is continuously aggregated, evaluated, and made available to the relevant decision-makers at the Company on a daily basis.
Performance indicators
When evaluating the data obtained by means of the CEM, the net promoter score (NPS) forms the most important KPI. It measures the likelihood with which a customer will recommend BOSS and HUGO to others and thus provides important insights into brand health. In 2022, HUGO BOSS once again achieved an improvement of the NPS to a level of 62% (2021: 61%).
In addition, HUGO BOSS has already made important progress in its positioning in the annual Interbrand ranking in 2022, thus demonstrating the success of the various strategic initiatives executed to increase brand power, particularly in terms of brand value.
Data protection
The aim of data protection is to guarantee the individual's right to self-determination in terms of information. Due to the strong focus on the further digitalization of our business model, the importance of data protection is steadily growing for HUGO BOSS. Customer data, in particular data from our own online business and the customer loyalty program, is highly relevant for the future success of HUGO BOSS. Equally important to HUGO BOSS is the proper handling of its employees', business partners' and shareholders' data. Any breach of data protection laws represents an increased compliance risk. The Group aims to counter this risk using a system that complies with data protection laws and through appropriate technical and organizational measures. Risk Report, Organizational Risks
The central Data Protection Officer is responsible for the monitoring and compliance of data protection. The Company has also assigned responsible staff in the international Group companies. A centrally operated data protection unit, together with data protection coordinators from key departments and in close cooperation with the Data Protection Officer, is responsible for ensuring that personal data is processed in a legally compliant way. The work focuses on the continuous assistance for departments in data protection issues, early identification of risks, remediation of weaknesses, and employee education. Any contraventions must be reported to the Data Protection Officer. The Managing Board is kept updated on the progress of the work on an ad hoc basis and, going forward, by means of annual data protection reports.
Targets
HUGO BOSS aims to completely rule out any contraventions of applicable data protection laws as far as possible.
Measures
Our employees are educated about data protection issues by means of general and activity-related training courses as well as regular documentation of digital confidentiality obligations. For example, all employees with access to a computer must regularly complete a comprehensive e‑learning program on data protection. This is intended to continuously increase awareness of the handling of personal data, particularly in light of the provisions of the EU General Data Protection Regulation. In addition, our Company has an internal data protection policy as well as other data protection guidelines, in particular to guarantee the comprehensive rights of affected persons. The guidelines are regularly reviewed to ensure they are up to date in terms of the applicable data protection provisions, and constantly further developed.
All internal processes and systems for processing personal data are measured on an ongoing basis and further developed to ensure that they comply with the legal data protection guidelines. The improvements aim at preventing data misuse and theft. There are extensive data protection provisions for the Company's online presence and mobile apps. We have implemented contingency plans to initiate countermeasures in case legal violations are discovered.
Performance indicators
In 2022, as in the prior year, the Company was not aware of any violations in the sense of data protection infringements established by authorities or courts.