OUR JOURNEY

TO CLOSED LOOPS
Today, the fashion industry is primarily linear: clothes are produced, worn, and finally disposed of. In contrast, only a small percentage of worldwide textile waste is being recycled and turned into new clothing. The consequence? Many valuable resources are being lost, and new raw materials are being consumed constantly.
But resources are limited and that's why we have to fundamentally rethink the way we source and produce materials. At HUGO BOSS, we are convinced that the future of the fashion industry is circular, especially with regard to the conservation regarding our planet's precious resources.
AT HUGO BOSS, WE WANT TO BE 'SUSTAINABLE THROUGHOUT'. THAT'S WHY WE AIM FOR A MEANINGFUL SHIFT FROM A LINEAR TO A CIRCULAR FASHION INDUSTRY.
What does circularity mean for HUGO BOSS? Circularity calls for closing loops by extending the life cycle of our products as well as reusing and recycling materials and fabrics. To achieve this, we also closely involve our consumers – this is our joint journey.




CIRCULAR

BUSINESS MODELS
To give our products a longer and second life, in 2022 we introduced our premium resale platform "HUGO BOSS Pre-Loved". In addition, we are also offering a range of repair services. Integrated into our online store hugoboss.com, our resale platform offers selected, second-hand BOSS and HUGO products – in the well-known high quality! Customers returning their products will receive a credit, to be redeemed in one of our global stores or online.




CIRCULAR

PRODUCTS
To make a meaningful shift, we fundamentally believe in circular products as part of our collections. As it all comes down to design, our circular styles have to fulfill three main circularity criteria. This calls for the joint creative potential of our passionate employees from design and product development, as well as sourcing and operations.




Our Ambition.

by 2030
OF OUR
PRODUCTS
WILL BE CIRCULAR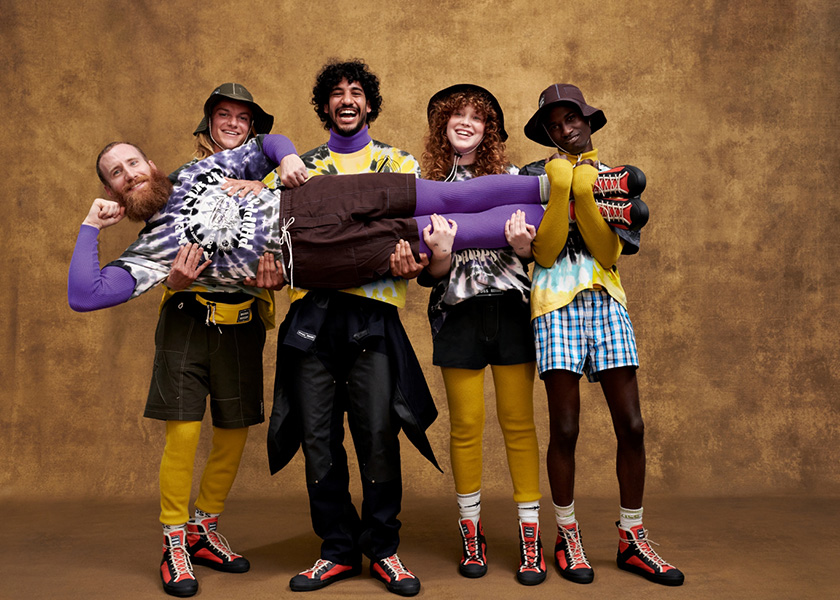 Made of renewable or recycled materials
For our circular products, we use recycled and also renewable raw materials. Renewable materials are continuously regrowing and include, for example, cotton, wool, and regenerated cellulose fibers such as viscose.

With the BOSS x PHIPPS capsule launched in 2022, we created something new from surplus materials and fabrics as well as more responsible materials.
Made to be made again
Selecting the right materials at the very beginning of the product life cycle is absolutely essential to drive positive change within the fashion industry. Only if we design with cyclability in mind, we can ultimately return materials to their cycles and recover valuable resources.

Our BOSS and HUGO products stand for the highest quality and long-lasting design. And we will never compromise on that! Which is why we only use recycled materials of the highest quality. Later this year, for example, BOSS will launch a range of denim styles made of recycled or renewable, high-quality fabrics. So stay tuned!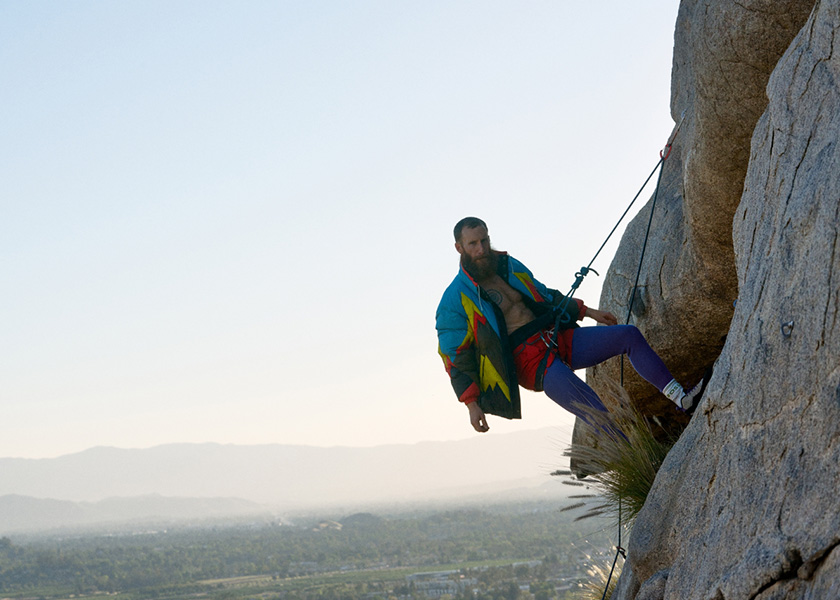 Made to last longer
We have always used high-quality materials and processing techniques to ensure long-lasting products. As a leader in the premium apparel industry, longevity is one of our main pillars for a circular product. Because we want our consumers to enjoy our high-quality products for as long as possible.

Our designers and product experts continuously look for innovative and creative ways to design versatile, modular, trans-seasonal, and timeless pieces. Ultimately, our circular products contribute to a longer product life cycle by being even more durable, and can therefore be worn more often.
Innovative Materials
To Conserve Resources
Consistent with our bold mission statement "We Love Fashion, We Change Fashion," we constantly look for new best-in-class solutions. Because, we are passionate about what we do and we live our innovative spirit day in day out.
At HUGO BOSS, we are ushering in a new era when it comes to the development of sustainable, closed-loop recyclable cellulosic yarns. In January 2023, we revealed our first product design crafted with HeiQ AeoniQ™ fiber: a seamless, high-performance BOSS polo shirt. Promoted on the court by BOSS brand ambassador Matteo Berrettini, the shirt is a particularly important milestone as it enables us to replace more synthetic fibers and ultimately reduce our impact on the planet.
Clearly, sustainability is at the core of HUGO BOSS – whether in regard to our products, the people we interact with or our environmental impact. That's why we firmly anchored our strong commitment to "Sustainability Throughout" in our "CLAIM 5" growth strategy.